2019-01-28 | Newsticker
innovaphone Headquarters will be Moving on February 8th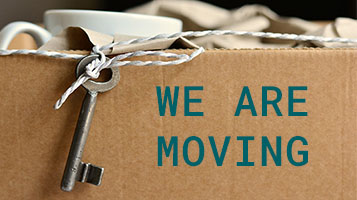 We are happy to announce that our innovaphone company headquarters will be moving to Umberto-Nobile-Str. 15, 71063 Sindelfingen, Germany, on February 8th. Please note that our colleagues located in Sindelfingen will be busy unpacking and setting everything up so that your personal contacts at our headquarters may only be partially available on this day.
Further, please also note that no deliveries will take place between February 6th and February 8th.
2018-06-19 | Newsticker
innovaphone White Paper: ALL IP - Switching from ISDN to ALL IP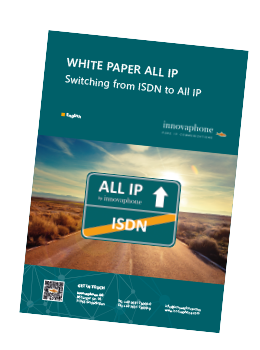 In some countries, the transition to VoIP and the ISDN switch-off have almost been completed. Telephony, television, video or mobile communication: soon, all communication channels across Europe will only be operated via Internet Protocol (IP) - therefore the term "All IP". The ISDN switch-off with the emerging unification of the networks offers great opportunities for business customers and private customers alike.
Initially, companies are confronted with additional costs and considerable technical effort once the switch to All IP is pending. However, companies are ultimately left with no other choice since ISDN lines will simply cease to exist in the future. Yet, several options are available to convert from ISDN to All IP. Good consultation and planning are essential to develop a migration plan optimally suitable for the individual companies.
Learn more about the options that come with an All IP solution and see how the first steps of a successful transition may look like.
Download the innovaphone White Paper "All IP" free of charge now.
2018-06-01 | Newsticker
Looking back at the UC EXPO 2018
A big thank you to all of you who stopped by for a visit at our stand during Europe's largest exhibition for Unified Communications and Collaboration. This year was the very first time for us to participate and we proudly presented our communication solution to all interested visitors. We had some exciting days in London, filled with fun and we would like to share with you some impressions of the exhibition.
2018-05-07 | Newsticker
Girl's Day 2018 – Getting to Know innovaphone AG
Once again, the annual "Girl's Day" took place as a chance for girls to get a first impression of what the future may hold. Five pupils seized the opportunity to gain insight on website programming. The day began with a short introduction and a tour through the company and continued with a "hands-on workshop" that gave them a first glimpse of the programming world. Our Java developer Stefanie then showed them how the contents of a website can be changed, using HTML and CSS.
"I will definitely participate again next year," concludes Kim Hofmeister.
We also had a lot of fun and we will also definitely be offering the "Girl's Day" again next year. This is a great opportunity to prepare pupils for what to expect and to keep an open mind when it comes to technical professions.
2018-03-14 | Newsticker
innovaphone Receives "Comunicaciones Hoy" Award for Best UC Solution
On March 1st, 2018, the 13 winners of the 10th Comunicaciones Hoy Awards were presented. The awards honoured the best products, solutions and technological projects from the year 2017. Comunicaciones Hoy is a Spanish magazine for information and communication technology, distinguished through its specialisation in the field of telecommunications and networks.
On this occasion, innovaphone climbed onto the podium and received the award for "Best Unified Communications Solution". In addition, innovaphone's Anywhere Workplace solution was also chosen as one of the two finalists in the category "Best Mobility Solution".
2018-03-14 | Newsticker
White Paper: Redundancy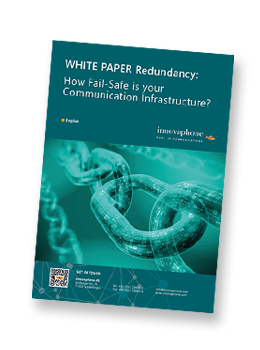 Communication secures the internal flow of information within a business, as much as contact between customers and business partners. Outage of communication may have enormous economic effects on businesses. Even if only parts of the communication system are affected (such as waiting queues or integration of the CRM system), impact on productivity and employee satisfaction may be tremendous.
Download the White Paper on Redundancy (incl. checklist) for free and learn about the key factors when planning a secure and stable communication system.