2019-04-04 | Newsticker
Girl's Day 2019 at innovaphone
This year, innovaphone AG participated once again at the annual "Girl's Day". Five girls visited us, curious to see what happens behind the scenes. After a tour through our company headquarters and a short introduction, the girls got started straight away and collected first impressions in the area of website programming.
The students learned step by step how to create a small homepage, including HTML, CSS and JavaScript functions. It was a lot of fun and the results were quite impressive.
2019-01-28 | Newsticker
innovaphone Headquarters will be Moving on February 8th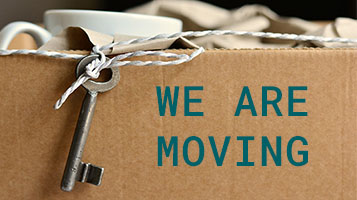 We are happy to announce that our innovaphone company headquarters will be moving to Umberto-Nobile-Str. 15, 71063 Sindelfingen, Germany, on February 8th. Please note that our colleagues located in Sindelfingen will be busy unpacking and setting everything up so that your personal contacts at our headquarters may only be partially available on this day.
Further, please also note that no deliveries will take place between February 6th and February 8th.
2018-06-19 | Newsticker
innovaphone White Paper: ALL IP - Switching from ISDN to ALL IP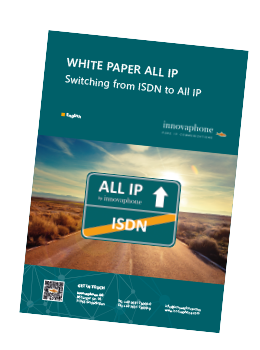 In some countries, the transition to VoIP and the ISDN switch-off have almost been completed. Telephony, television, video or mobile communication: soon, all communication channels across Europe will only be operated via Internet Protocol (IP) - therefore the term "All IP". The ISDN switch-off with the emerging unification of the networks offers great opportunities for business customers and private customers alike.
Initially, companies are confronted with additional costs and considerable technical effort once the switch to All IP is pending. However, companies are ultimately left with no other choice since ISDN lines will simply cease to exist in the future. Yet, several options are available to convert from ISDN to All IP. Good consultation and planning are essential to develop a migration plan optimally suitable for the individual companies.
Learn more about the options that come with an All IP solution and see how the first steps of a successful transition may look like.
Download the innovaphone White Paper "All IP" free of charge now.
2018-06-01 | Newsticker
Looking back at the UC EXPO 2018
A big thank you to all of you who stopped by for a visit at our stand during Europe's largest exhibition for Unified Communications and Collaboration. This year was the very first time for us to participate and we proudly presented our communication solution to all interested visitors. We had some exciting days in London, filled with fun and we would like to share with you some impressions of the exhibition.